Curried Chicken, Ham and Mushroom Wrap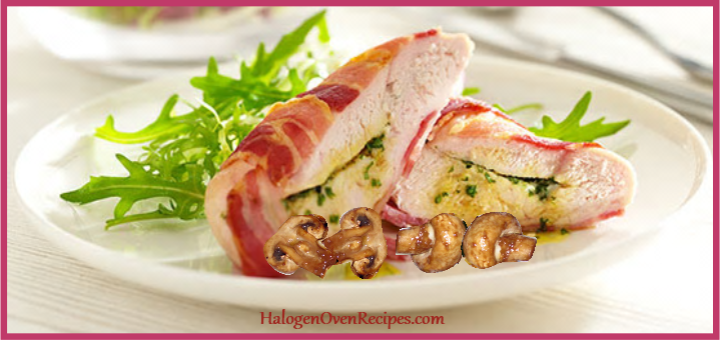 Curried Chicken, Ham and Mushroom Wrap
Ingredients:
2 Chicken breasts, cut to open out.
Korma paste (or any paste of your choice ie Rogan Josh etc)
4 slices lean ham
Thinly sliced mushrooms
Method:
Brush Korma Paste over one side of each chicken breast.
Fill with sliced mushrooms.
Place onto 2 slices of ham overlapped; then roll till encased in ham.
Put roll into tin foil.
Put more sliced mushrooms around roll and a small pat of butter.
Fold all edges of foil into a sealed wrap and put onto tray.
Bake in halogen, heat 175°c degrees for 30 minutes.
Serve with bed or rice or any accompaniment.
I also made a mushroom sauce to go with it. It was absolutely delicious and looked good enough to be served at any top restaurant.
Posted by Gadgetgran on 1/3/2011