Garlic Scallops and Shrimps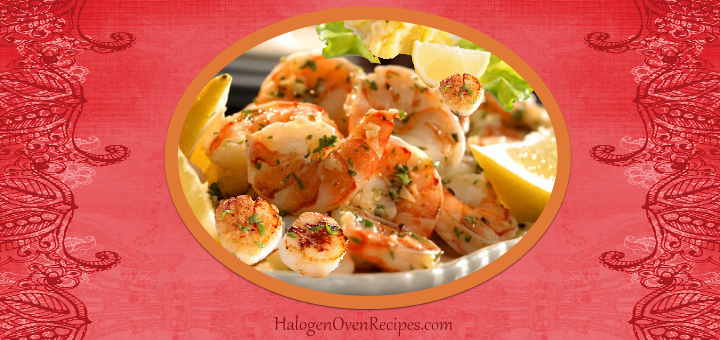 Garlic Scallops and Shrimps
Serves 4
Ingredients:
250g prawns / shrimps
8 scallops
4 tiger prawns
1 tbsp butter (melted)
1 tbsp vegetable oil
2 cloves garlic (finely chopped)
1 tbsp ginger (finely chopped)
Juice from lime
Salt & pepper
Method:
 Place the uncoiled seafood into a large bowl and add butter, vegetable oil, garlic, salt, pepper, ginger, 1/4 of the juice of one lime and mix. Leave to marinate for 10 mins.
 Place on round oven tray, onto high rack on high heat 240°c for 10 mins each side or until cooked.
Finish with a squeeze of lime and salad or serve with stir fry veggies.
Posted by Toots on 10/12/2010