Picture Perfect Muffins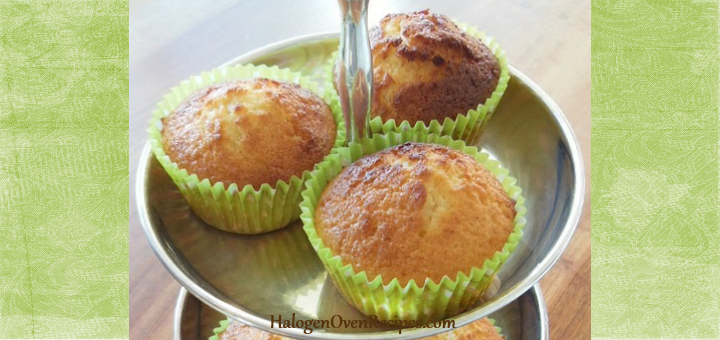 Picture Perfect Muffins
For packaged muffin mixes this works perfectly every time I've tried.
I use a throwaway aluminum muffin pan that I've cut down from a 6 muffin size to a 4. Line with a paper muffin liner.
Method:
Prepare your mix as instructed on the box and spoon into the lined muffin pan.
Pre-heat your Halogen Oven to 325°F (163°C) for 2 minutes and place muffin pan on baking tray on the bottom of your unit.
Cover your high rack with aluminum foil, place it over your muffin pan.
Bake for 6 mins. Remove high rack and bake for 6 mins more.
My muffins have turned out just right each time I've tried this. Perfectly browned on the top and nice and moist (but fully cooked) in the centers.
Posted by Suzie_49 on 8/5/2010