Pork Chops and Roast Potatoes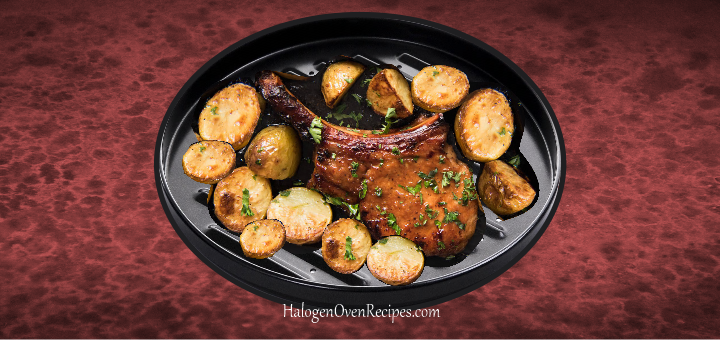 Pork Chops and Roast Potatoes
I par boil my potatoes then roast for 1 hr @ 200°c on the low rack.
Just brush with a little olive oil to help with browning.
Pork Chops – Cook at 200°c on high rack for 20 mins… TURN CHOPS AFTER 10 MINS.
Continue cooking for the 10 mins, check meat is hot and cooked.
Serve and enjoy a successful meal.
Posted by Hummingbird on 15/12/2010