Pork Chops with Apple Stuffing Topping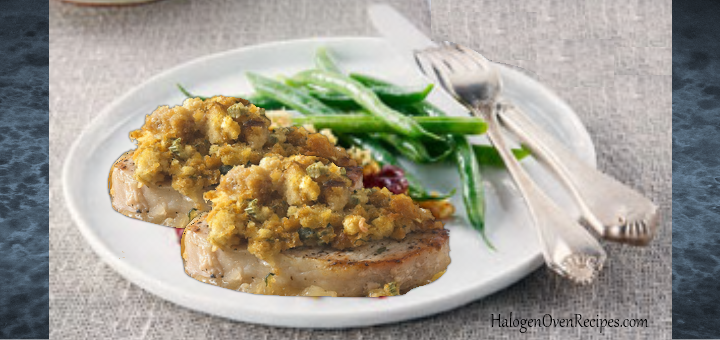 Pork Chops with Apple Stuffing Topping
Ingredients:
6 pork chops approx
1 packet of Paxo apple stuffing
1 egg
150 / 180 ml boiling water
Method:
Mix together the packet of Paxo stuffing, boiling water and egg.
Arrange the chops onto the big rack, put a dollop of the stuffing mix onto each chop and spread/cover the top of each chop.
Put on the halogen oven lid and set time to 40 mins, and temp to 180°C.
After approx 10 mins move the chops any that have been covered by other chops or overlapping to allow even cooking,,
The chops are ready when the stuffing mix is browned and the juice from the bottom of the chops is clear.
Posted bu Mumra19g on 27/9/2010