Roast Pork Joint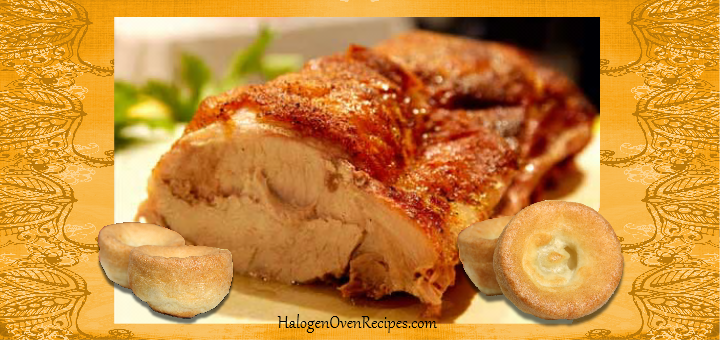 Roast Pork Joint
Hello everyone.
I have had my JML halogen oven a couple of months now, and have experimented with cooking a roast pork dinner a number of times. Until today, the pork joints I have cooked have never been as tender as when cooked in a traditional oven. They are always a little tougher. I have tried various temperatures, and length of times. BUT, today I tried a different way, and the joint is really tender and cooked to perfection.
Method:
I placed the pork joint (approx 1kilo) on some tin foil, sprayed a little oil onto it, added pepper, herbs, and sealed the foil around the joint.
Placed on the low rack, cooked for 1 hr on 175°C –180°C. Then I opened the foil, spooned out some of the juices that had gathered, turned the joint over, and re-sealed the foil.
Cooked for another hour and 10 mins on the same temperature. Removed the joint from the Halogen and left it on side to keep warm while aunt Bessie roasties (I know, cheating) and whole baby leeks cooked on a baking tray, 200°C for about 35 – 40 mins.
The pork joint was really tender, perfect!
I have found that when I place the joint straight onto the low rack, and let all the juices drip out, it was never as tender.
Posted by billy-baggins on 22/08/2010