Root Vegetable Crisps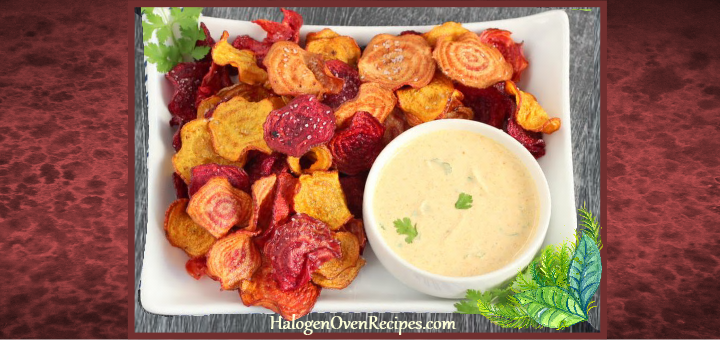 Root Vegetable Crisps
I make these all the time, you can do them without the seasonings if you prefer.
You need fine-slicing blade of a food processor or a mandoline for cutting these vegetables finely enough.
Serve them as you would potato chips: as a snack or as a side dish with a sandwich.
Ingredients:
For the Mediterranean-style Chips:
2 tea spoons cooking oil
½ teaspoon garlic salt
¼  teaspoon dried thyme, crushed
¼  teaspoon dried oregano, crushed
⅛ teaspoon pepper
Method:
In a large bowl stir together the oil, garlic salt, thyme, oregano, and pepper.
Add vegetable slices and toss gently till well coated. Arrange in a single layer on lightly greased baking sheets.
Bake in a preheated oven 190 high rack fan fast for 20-25 minutes, or till crisp and light golden brown.
Keep an eye on these as they can burn, if they look like they're going to burn cover them with foil but remember to take it off for the last few mins.
Serve warm.
Posted on 28/6/2011