Savoury Mini Cheese Muffins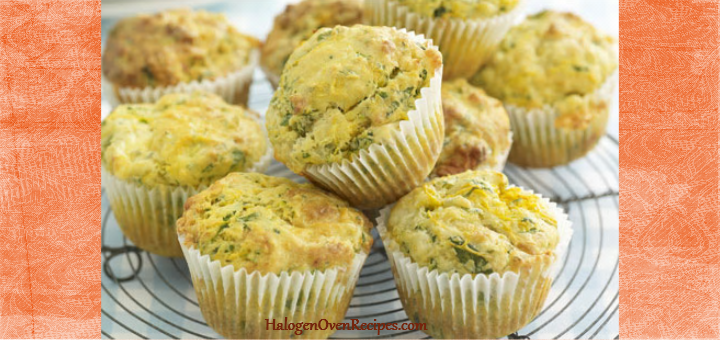 Savoury Mini Cheese Muffins
Ingredients:
100g mature cheddar cheese
150g plain flour
1 ½ tsp baking powder
1 large egg
50g melted butter or margarine
90 ml milk
Method:
Sift together the flour and baking powder into a bowl.
Grate half the cheese and cut the other half into small pieces.
In another bowl beat the egg with the milk and butter.
Combine the cheese and milk mixture with the flour and fold until evenly incorporated, don't over mix.
Place a dessert spoon full into a fairy cake case, makes about 12.
Put the cake cases onto the halogen tray and put on the lower rack, with the extender ring on top.
Cook at 180°C for 15 mins.
If you want to you can half the cheese and instead add 50g of sundried tomatoes or chopped olives.
Posted by Poppyseed on 1/12/2010