Top Class Roasties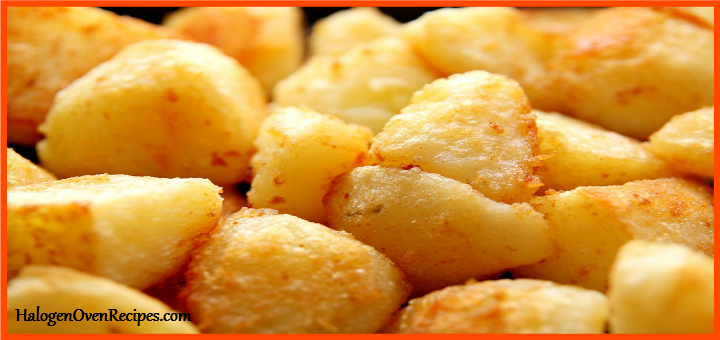 Top Class Roasties
For top class roasties you need Maris Piper potatoes or if unavailable use King Edwards.
Peel and cut them, medium size and plunge into boiling water for 8 minutes.
Next drain them and plunge into ice cold water, drain them again.
In a saucepan pour in enough olive oil (about a tablespoon and a half) add the potatoes and with the lid on give them a good shaking to fluff up the outside which in turn will soak up the oil.
Cook in the Halogen oven at 190c – 200°c for around 35 to 45 minutes.
You should have golden crispy potatoes on the outside and nice moist potato on the inside.
Try adding some herbs at the shaking stage for a bit of variety.
Posted by Shuffler on 22/1/2011