Chicken and Cheese Bacon Wraps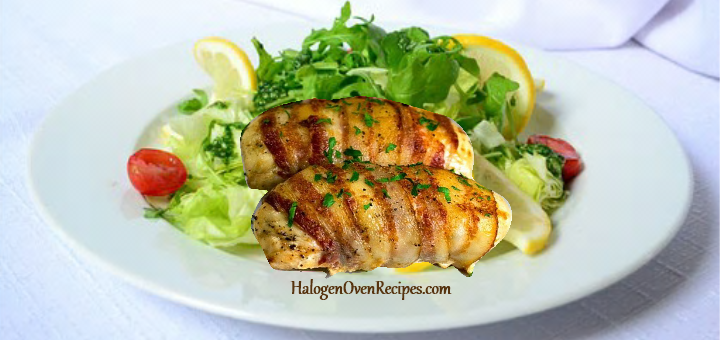 Chicken and Cheese Bacon Wraps
Ingredients:
2 chicken breast fillets
Barbecue sauce or sauce of your choice
Grated cheese
4 smoked bacon rashers
Method:
Dry chicken fillets on kitchen roll.
Spread some barbecue sauce onto chicken.
Top with grated cheese.
Then wrap round bacon rashers so that chicken is totally enveloped
I cooked mine on lower rack for 30 mins @ 200°C.
Turned over halfway through to brown both sides.
Served with halogen baked potatoes.
Posted by Toots on 7/1/11 at 18.04