Fruit Scones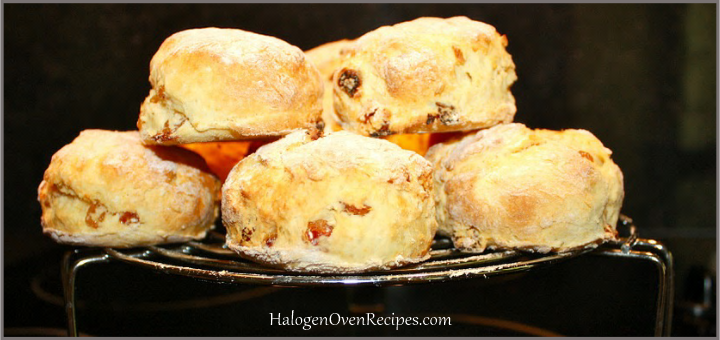 Fruit Scones
Ingredients:
200g self-raising flour
30g butter
30g sugar
12 5ml milk
50g raisins or mixed fruit
Method:
Preheat the oven to 210°C
Sieve flour into a bowl, add the butter and rub to form breadcrumbs.
Add the sugar and dried fruit and mix well.
Gradually add the milk to form a firm but not wet dough.
Place this on a floured surface and press out till 3-4cm thick.
Cut with a pastry cutter and place on a greased baking tray.
Brush with milk
Bake for 10 minutes then place on a cooling rack.
I would use the top rack with the extender ring on for best results.
You can leave out the fruit for a plain scone or add grated cheese and a pinch of paprika or cayenne for a savoury scone.
Posted by Junie on 07.02.2011