Pineapple Upsidedown Pudding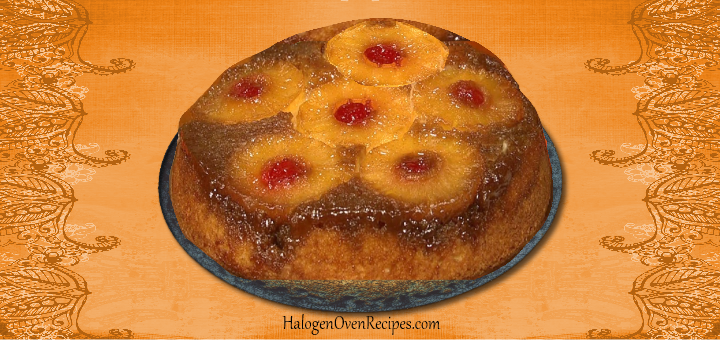 Pineapple Upsidedown Pudding
If you don't like pineapple, you can use pear halves instead.
Ingredients:
Sponge
4 oz self raising flour
4 oz butter
2 eggs
4 oz caster sugar
For the base
3 tbsp golden or maple syrup
1 oz butter
glaze cherries
tin of pineapple
Method:
Mix sponge ingredients together in usual method.
Place cup of BOILING Water in bottom of main bowl
Put syrup in base of 8″ in with fruit and cherries. Place sponge mix on top.
Place tin on low rack with high rack over the top with steam rack over the high rack ( if steamer not available us tin foil over high rack with lots and lots & lots of holes punched through)helps to slow cooking down
Cook cake at 180°c/360°f for 45-55 mins or until cooked turn out when cool enough to do so.
Posted by Hummingbird on 23/11/2010